General Assembly minutes
Please find the minutes of the 2018 IHS General Assembly here.
Travel Scholarship
Congratulations to Dr. Maria Ali from Pakistan on winning an IHS 2018 travel scholarship.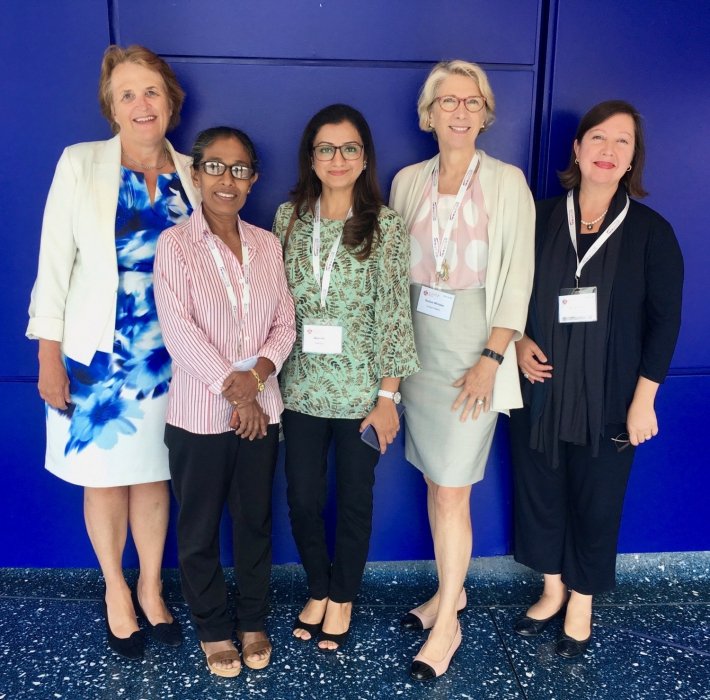 From left to right: Arlinke Bokhorst, Maria Ali, Barbee Whitaker, Erica Wood
Presentations
The speakers below have given their approval to publish their presentation, held during the congress. Please click on the title, to download the presentation in a pdf.